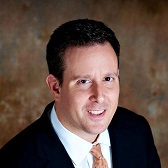 Scott Schwefel was appointed as a delegate to the American Bar Association's (ABA) House of Delegates as a bar delegate for the State of Connecticut. The House of Delegates serves as the policy-making body of the ABA and is composed of legal professionals from local and state bars from around the country.
Mr. Schwefel is a partner of Shipman Shaiken & Schwefel, LLC in West Hartford, Connecticut. He is a litigator representing clients in matters involving all types of business, real estate, and employment disputes and, additionally, serves as a member of the American Arbitration Association's national panel of lawyer neutrals.
Mr. Schwefel has long been active with state and national bar associations.  He currently serves on the Connecticut Bar Association's (CBA) House of Delegates and is a member of the CBA's Legislative Policy and Review Committee.  He also currently holds numerous leadership positions with the ABA's Section of Real Property, Trust and Estate Law.
The American Bar Association is the nation's largest professional organization of lawyers and the ABA addresses a broad range of policy issues affecting the legal profession and the administration of justice.  The ABA also offers law school accreditation, continuing legal education, legal information, programs to aid attorneys and judges in their work, and public-interest projects to improve the legal system.  The control and administration of the ABA is vested in the House of Delegates, the policy-making body of the association.  The House of Delegates meets twice each year, at the ABA Annual and Midyear Meetings.