---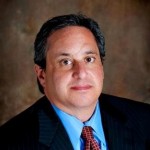 Larry is a graduate of Kenyon College (B.A. 1987) and Suffolk University Law School (J.D. 1990). In addition to private practice Larry has also served as General Counsel to First Connecticut Life Insurance Company from 1993-1996, where he specialized in insurance regulation, policy drafting and licensing. From 1996 to 2000, he served as Assistant Town Attorney for the Town of Newington.
Larry, currently, practices in the area of transactional law with an emphasis on commercial real estate.
Other practice areas include financing; general corporate and business entity formation; general business transactions; residential real estate; land use and zoning.  He has lectured and written articles on business formations and the choice of business entities; and on drafting documents to avoid litigation.
Larry has served as a Member of the Town of Bloomfield Planning and Zoning Commission (1999-2003); Town of Bloomfield Inland Wetlands and Watercourses Commissions (2003); the Town of Essex Wetlands commission (2011- 2013) and the Town of Essex Zoning Commission (2006 to present) where he is currently the Chairman of that Commission.
Larry currently resides in Essex, Connecticut.  He is admitted to the Connecticut Bar (1990) and U.S. District Court, District of Connecticut (1991).  He is a member of the Hartford County and Connecticut Bar Associations and the Zoning Commission of the Town of Essex.