---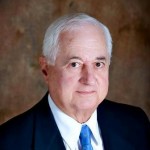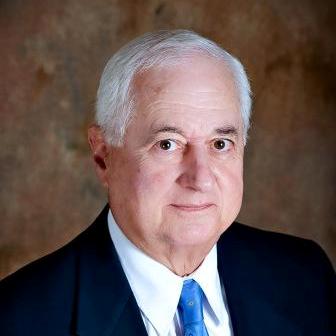 Mark Shipman, Esq.'s practice is focused on complex corporate and real estate litigation, litigation, administrative law and regulatory matters. He also handles complex land use transactions 
A graduate of the University of Connecticut (B.A. 1959) and its School of Law (LLB 1962). He was Managing Partner and Chairman of the Litigation Department at Schatz & Schatz, Ribicoff & Kotkin in Hartford, Connecticut, where he practiced for thirty (30) years. From 1992 to 1995 Mr. Shipman served variously, as General Counsel, Vice President and President of First Connecticut Life Insurance Company. From 1995 to 1999 he was President of Insurance Consulting Associates, LLC. He is currently a Principal in the firm of Shipman, Shaiken & Schwefel, LLC.
Mr. Shipman has served as an Assistant States Attorney for the State of Connecticut and as Councilman, Board of Education Member, Charter Commission Chairman and Corporation Counsel for the Town of Newington. He is a past Chairman of the Greater Hartford Transit District and past Vice Chairman of the Commission on Medicolegal Investigations of the State of Connecticut. Mr. Shipman has served as Special Counsel to the Department of Transportation of the State of Connecticut in litigation involving the compact with the State of New York concerning Metro North Railroad; and to investigate irregularities in paving contracts. He also served as Special Counsel to the Comptroller of the State of Connecticut in matters related to the acquisition of Blue Cross & Blue Shield of Connecticut, Inc. by Anthem Insurance Company, Inc. Mr. Shipman has served as Special Counsel to the Metropolitan District Commission and to the cities of Bridgeport, Stamford, Newington, the Borough of Litchfield and the Towns of Burlington, Griswold and West Hartford in various complex litigation matters. He has served as an expert witness in numerous matters concerning legal ethics and responsibilities in the area of real estate transactions and real estate related litigation.
He is a Fellow of the American Academy of Forensic Sciences where he served as its Vice President and as Chairman of its Jurisprudence Section. He has served as an Arbitrator with the American Arbitration Association and the American Dispute Resolution Center in matters involving complex corporate litigation; and as a Special Master in both State and Federal Courts.
Mr. Shipman is a resident of Bloomfield. He is admitted to the Connecticut Bar, the Bar of the United States District Court for the District of Connecticut, the Second Circuit Court of Appeals and the United States Supreme Court. He is an active member of the Hartford County Bar Association, the Connecticut Bar Association and the American Bar Association.
Articles by Mark Shipman   (Click on a tile below to read the article)
Boundary Disputes
Calculating Damages and Just Compensation In Eminent Domain Proceedings
So You Think You Are a Florida Resident?
Ethics in Commercial Real Estate Transactions
Boundary and Land Use Legal Toolkit: Adverse Possession, Quiet Title Actions and More
Mr. Shipman has been consistently recognized as being among the Top Attorneys by Connecticut Magazine, New England Super Lawyers®. Best Lawyers® In New York, Forbes Magazine's Best Lawyers in America® and Corporate Counsel Magazine. Mr. Shipman has been "AV" Peer Review Rated by Martindale-Hubbell® Law Directory for 30 consecutive years and has been recognized as among Americas Most Honored Professionals by American Registry®.   Mark Shipman received the Martindale-Hubbell® 2016 AV Preeminent Award, Judicial Edition for the highest possible rating for both legal ability and ethical standards, reflecting the confidential opinion of the members of the bar and judiciary.
| | | |
| --- | --- | --- |
| | | |