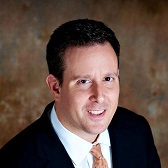 By C. Scott Schwefel
Several bills impacting Connecticut landlords were signed into law earlier this year, with many of these new laws becoming effective in October.  Below are some of the new laws landlords must prepare for:
•Security Deposits
Beginning October 1, 2023, landlords must return tenants' security deposits, with interest on the deposits, within 21 days (rather than 30 days), or within 15 days after receiving written notification of a tenant's forwarding address, whichever is later.  Landlords who fail to comply could be liable for twice the amount of the original security deposit.
•Late Fees
Beginning October 1, 2023, Tenants are afforded a nine-day grace period (or four days for week-to-week renters) before late fees may be imposed.  Late charges assessed by landlords will be limited to the lesser of (i) $5 per day, up to a maximum of $50, or (ii) 5% of the delinquent rent payment (or, in the case of a rental agreement paid in whole or in part by a governmental or charitable entity, five per cent of the tenant's share of the delinquent rent payment).   Landlords may not assess more than one late charge upon a delinquent rent payment, regardless of how long the rent remains unpaid.
•Application Fees
Beginning October 1, 2023, Landlords are prohibited from charging prospective tenants an application fee.  Landlords, however, may still require a security deposit, advance payment of the first month's rent or a deposit for a key or any special equipment, or a fee for a tenant screening report.  Additionally, landlord may no longer charge a tenant a move-in or move-out fee.
•Small Landlord Exemption from Discrimination Statute Removed
The existing law banning housing discrimination against people in the LGBTQ community provided an exemption to small landlords, specifically property owners owning four or fewer rental units.  Beginning October 1, 2023, that exemption is removed.
•Fines for Housing Code Violations Increased
Beginning October 1, 2023, fines for municipal housing code violations may be increased to $2,000.00.
•Walk-Throughs for Prospective Tenants
Beginning January 1, 2024, landlords must offer prospective tenants a walk-through of a rental unit.  The walk-through must be a joint physical inspection by the landlord and prospective tenant "for the purpose of noting and listing any observed conditions within the dwelling unit."  The Department of Housing will draft a standard checklist for the walk-through and landlords cannot deduct money from the security deposit for any damages noted in the checklist.
•Landlord's Notice to Protected Status Tenants
A new law provides protections against certain evictions and rent increases to tenants in apartments with five or more units who (i) are over the age of 62 or (ii) have physical or intellectual disabilities. Beginning January 1, 2024, landlords are required to provide these tenants with a notice from the Department of Housing explaining their rights.
If you would like more information regarding these laws, please contact Scott Schwefel at (860) 606-1712 or scott@shipmanlawct.com .  You may also contact the Shipman Shaiken & Schwefel, LLC attorney with whom you usually work to discuss a comprehensive approach for complying with municipal, state and federal laws and regulations governing your rental units.