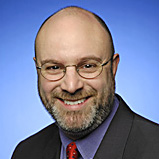 Shipman, Shaiken & Schwefel, LLC started off the new year with a victory in the U.S. Bankruptcy Court in Hartford on behalf of its client, a chapter 7 bankruptcy trustee. In Novak v. Rogers (Adv. Proc. No. 19-02018 (JJT)), the Bankruptcy Court entered a judgment avoiding the fraudulent transfer of a debtor's home, made within two years before filing for bankruptcy. The transfer was for no consideration, and was made by quit-claim deed to the debtor's son. The debtor had reserved a life use in the home, and made the transfer for lawful Medicaid planning purposes.
The defendant-son claimed that the transfer was in consideration of his having provided personal care to his ailing father for many years, and for repairs he made to the home. The Court found that the defendant provided care to his father out of love and affection. The Court held that, under the Bankruptcy law, fulfilling a moral or familial obligation does not constitute paying value in exchange for the transfer of an asset, and that there was insufficient evidence presented to support the claim that the son had paid for repairs. Therefore, the Court declared the deed null and void. The end result is that either the trustee will collect $54,000 in damages from the son, or he will sell the home for the benefit of the debtor's creditors.
The case was tried remotely on the zoom.gov platform. David Shaiken represented the bankruptcy trustee.
For more information, or a copy of the Court's opinion, contact David Shaiken, at 860-606-1703 or david@shipmanlawct.com.